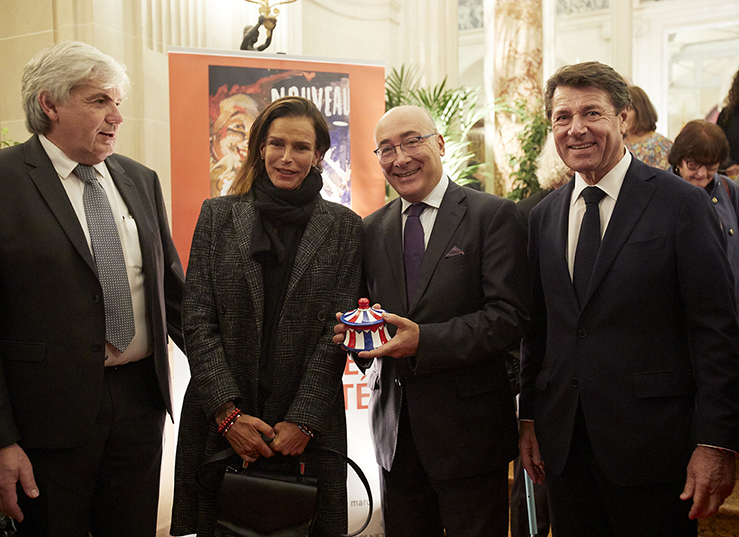 November 7th, 2019
Inauguration of the exhibition
"Le Cercle Enchanté"
at the presence of

Princess Stéphanie of Monaco

S.E. Ambassador Cristiano Gallo
Italian Embassy in the Principality of Monaco
Christian Estrosi
Mayor of Nice,
President of the metropolis of the French Riviera,
Vice-president of the Provence-Alpes-French coast region
Dott. Alain Frère
Mayor of Tourrette-Levens,
Vice-president of the metropolis of Nice Cote d'Azur
Jean Pierre Barbero
Director of Masséna Museum





Photo Credits by Coolpixel Studio - Thanks to Silvana Ballardini


Philip Astley is recognized by historians as the "father of the modern circus". Astley, an English military soldier of the 15th Light Dragoons battalion, armed men on horseback, left the army in 1766, the year in which he began to hold equestrian outdoor shows in London. Following his continuous exercises, Philip Astley realizes that the centrifugal force helps him to stand on his thoroughbred horse galloping in a circle. Thus the circus track was born in 1768. In 1799, it adds a cover and the arena is called Astley's Royal Amphitheater of Arts.



"Reading this fascinating story, the beautiful moments experienced as a child came back to my mind with the desire and enthusiasm to go to the circus, making the imagination fly among the thousand colors, the music, the games and the magic of the show".
(Ceramiche Sambuco Mario)



"Circus 1768", the Sambuco's collection represents all those moments, the memories and the desires holded inside these splendid ceramic boxes, of these multicolored tents that preserve our dreams.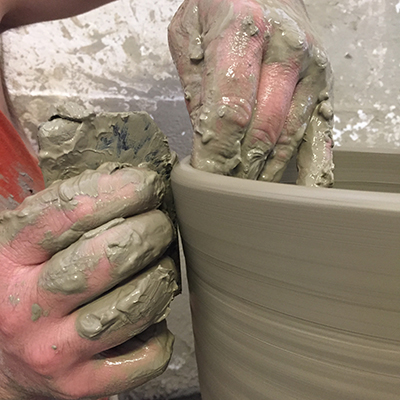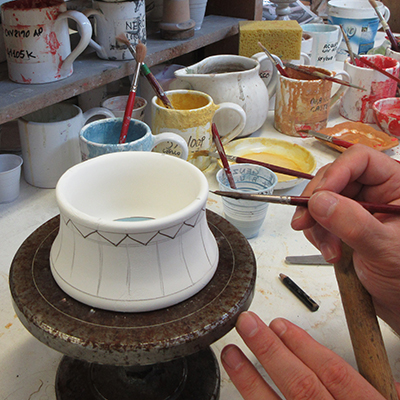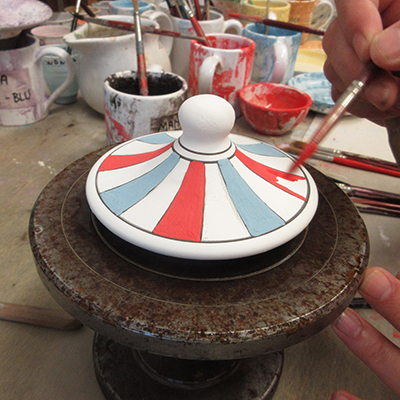 The high executive quality, technique, aesthetic and care taken in the crafting of our hand-made products, together with the wide choice of shapes and decorations, the use of metallic lusters, gold and other precious metals, present in the Sambuco's production, testify the identity and historic Deruta majolica tradition and a modern and innovative style.